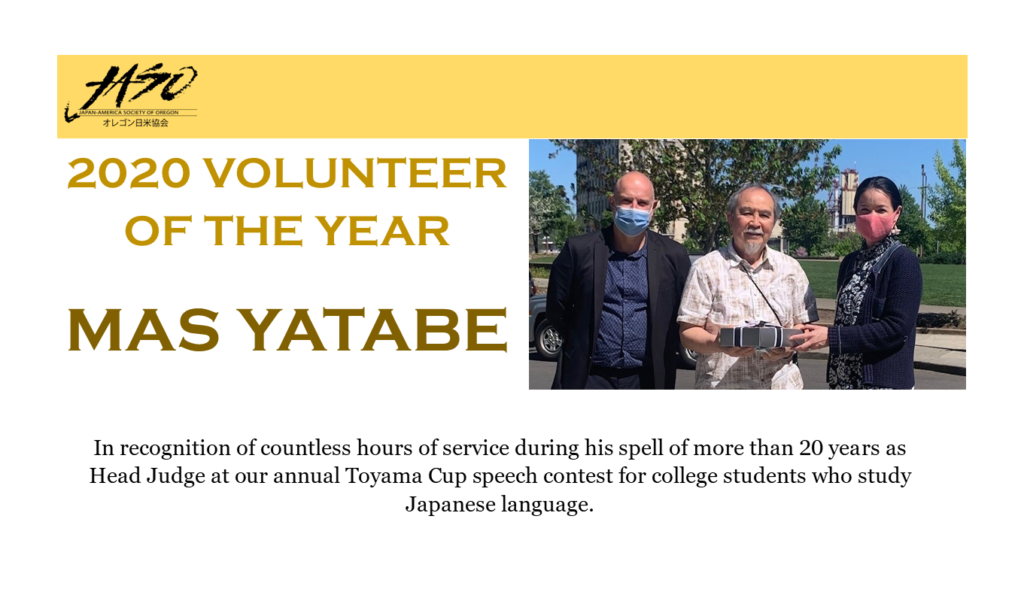 JASO is a non-profit that relies solely on the hard work, volunteerism, and passion of its members. We are thrilled to recognize, thank, and announce our 2020 Volunteer of the Year, Mas Yatabe.
Many of you will know Mas, his amazing personal story; and the equally amazing stories that he loves to recount.
A wrestler, a banker, a tourism professional; and always a wonderful, committed ambassador for the US-Japan relationship in our community.
Mas' commitment to US-Japan has always been much wider than just JASO, but it has always included JASO.
Over decades, Mas has given his time and efforts to us in many different ways. In particular, this award recognizes Mas' work for over 20 years as Head Judge of our annual Toyama Cup college speech contest.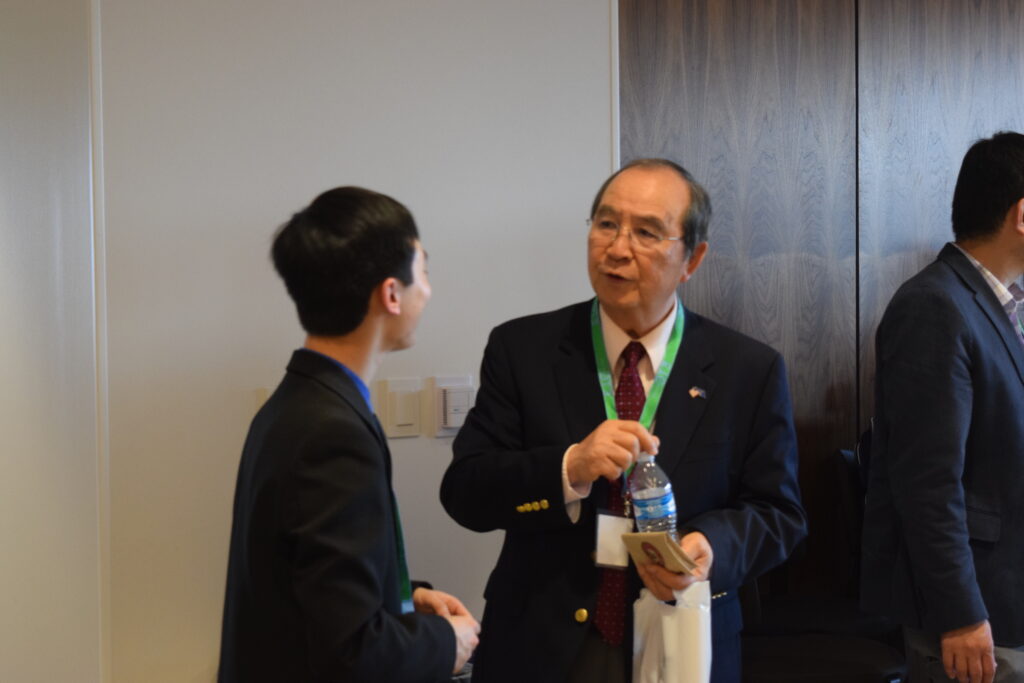 Assembled are different shots of Mas at Toyama Cup in recent years, leading the team of judges, encouraging students, significantly contributing to the success of each event. Always helping the community, and in turn also JASO, plus the over 300 students that have participated in the Toyama Cup since its inception.
It's an honor for us to give this recognition to Mas, and to wish him continued success on the golf course (his gift included some golf balls for him to not lose!).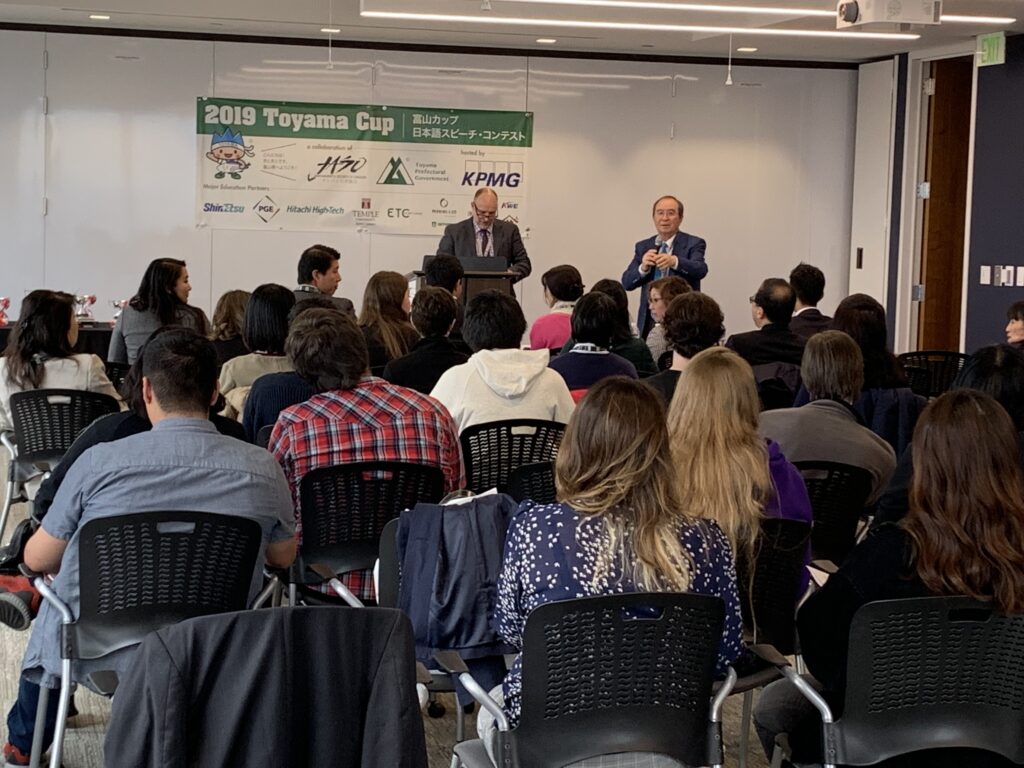 Mas, THANK YOU from us all.