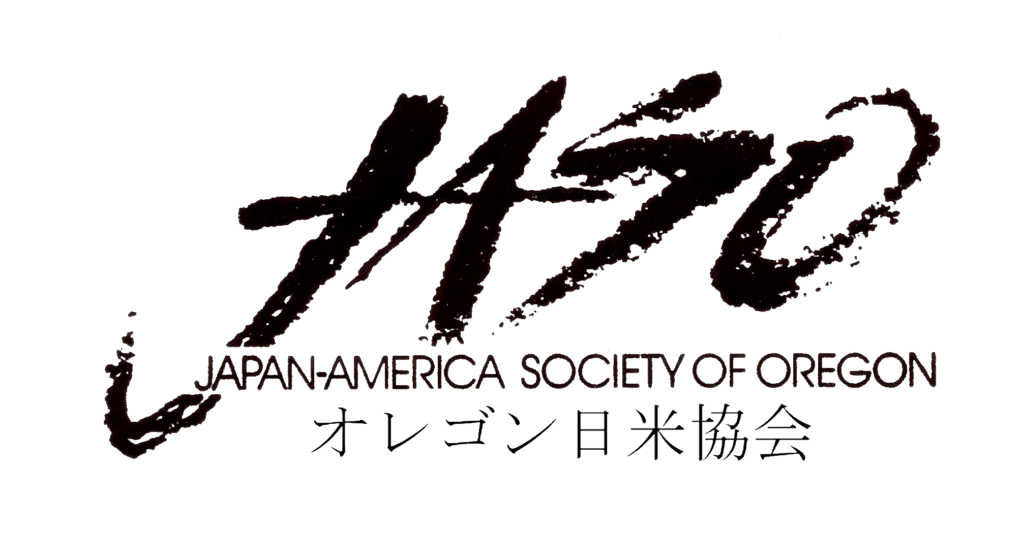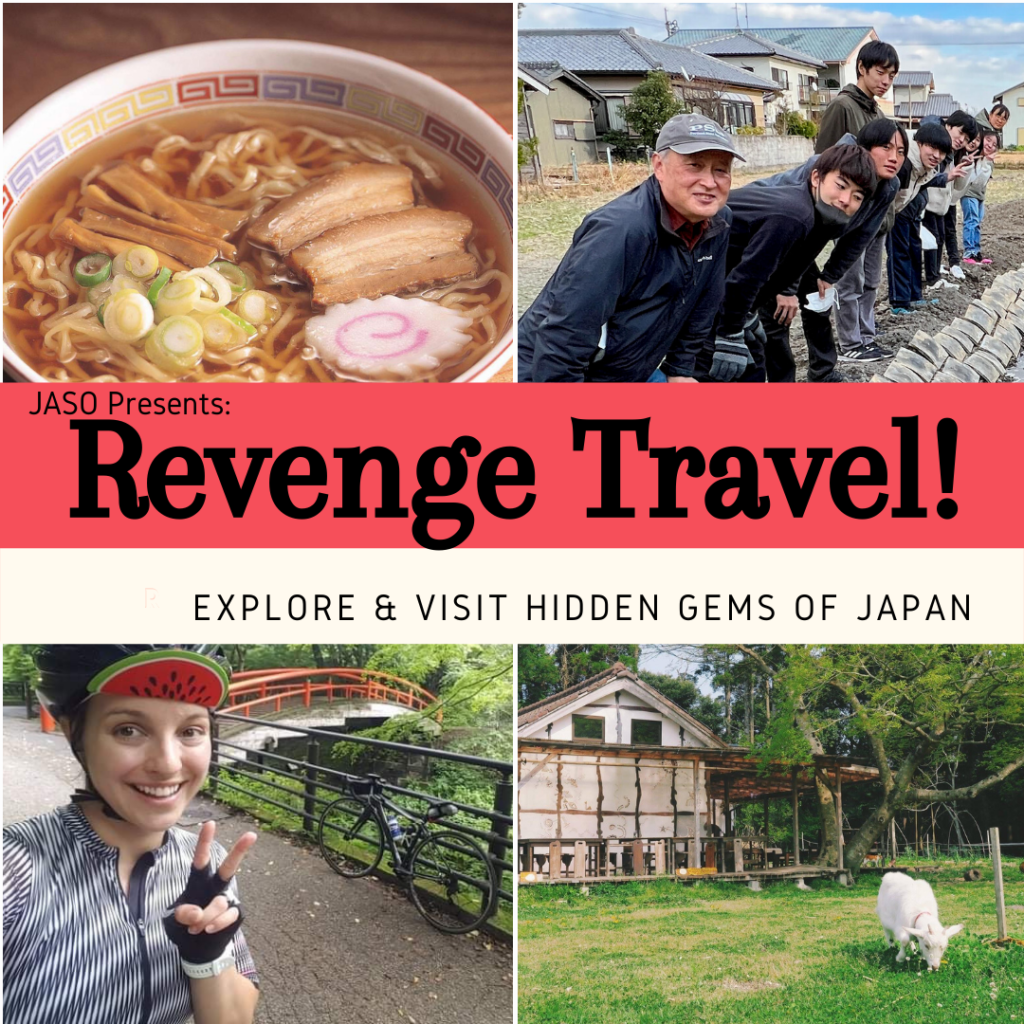 Please join JASO for our upcoming event REVENGE TRAVEL. Explore and visit hidden gems of Japan with us. (日本語の文章はページ下部にあります)
Featuring:
Farm to table with owner Deco Nakajima's Brown's Fields.
Planning your bike adventure in Japan with Kim Dumont. Biking culture and bike etiquette as well as must-visit destinations in Japan.
Sustainable community building in Japan through agriculture in Tokushima, with Atsuya-kun and his off-the-beaten-path places to visit.
The city of Aizu Kitakata's International Association, sister city of Wilsonville, OR, introducing its flourishing independent ramen shop scene.
In lieu of our regular Shinnenkai celebration, this year we would like to bring you something new. In the spirit of travel and reconnecting, start dreaming of your next Japan adventure with our guests, who will introduce you to some of the hidden gems of Japan and how to experience them yourself.
The event is FREE or by donation.
When:
Saturday, February 5, 2022 at 8pm to 9:30 pm (Oregon)
Sunday, February 6, 2022 at 1pm to 2:30 pm (Japan)
via Zoom
JASOのイベント「REVENGE TRAVEL」に是非ご参加ください。一緒に日本の隠れた名所を探検・訪問してみませんか?今年は、恒例の新年会を代行して新しい企画をお届けしたいと思います。「再び日本への旅に出発!」という精神で日本の隠れた魅力をゲストと一緒に紹介します。次の日本の旅に向けて!!
訪問先:
オーナー中島デコさんのBrown's Field's 「Farm to table(ファーム・トゥー・テーブル)」
キム・デュモンさんと一緒に日本での自転車の旅を計画!日本の自転車文化、自転車のエチケット、そして日本で必ず訪れるべき場所とは。
アツヤくんが紹介する徳島の農業を通してサステナブル地域づくりと日本各地の穴場スポット。
会津喜多方市国際交流協会(オレゴン州ウィルソンビル市の日本姉妹都市)が、元祖喜多方ラーメン屋の紹介。
日時
オレゴン州時間:2022年2月5日(土)夜8時〜9時半
日本時間:2022年2月6日(日)午後1時〜2時半
Zoomにて