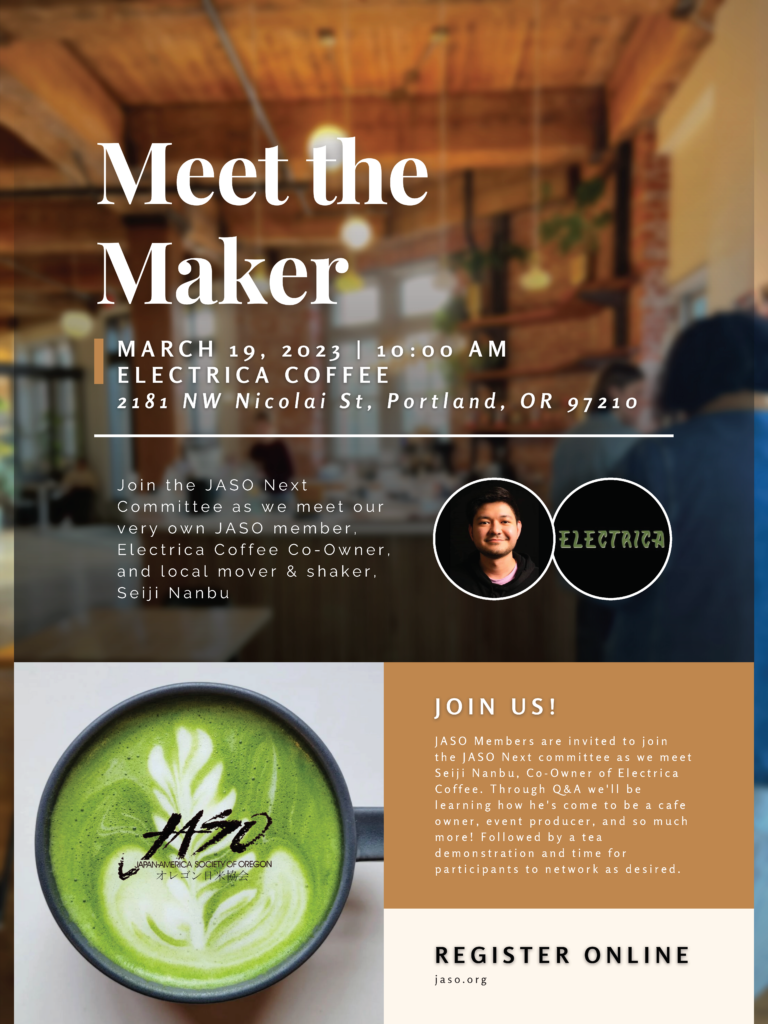 JASO Members are invited to join the Next committee as we meet Seiji Nanbu at his cafe, Electrica Coffee! Through Q&A we'll be learning how he's come to be a cafe owner, event producer, and so much more! Followed by a tea demonstration and time for participants to network as desired.
Sunday, March 19th at 10 am @ Electrica Coffee, 2181 NW Nicolai St, Portland
This is an exclusive event for JASO members, admission is free.
Not a member? Not an issue! Become a member today to register the event!
No age restrictions, total attendees limited to 20 people, so register today.