Join us as community comes together and we celebrate Japanese international soccer star, Hina Sugita, at the Portland Thorns vs Angel City game at Providence Park on Saturday April 29, 7:30pm kick-off.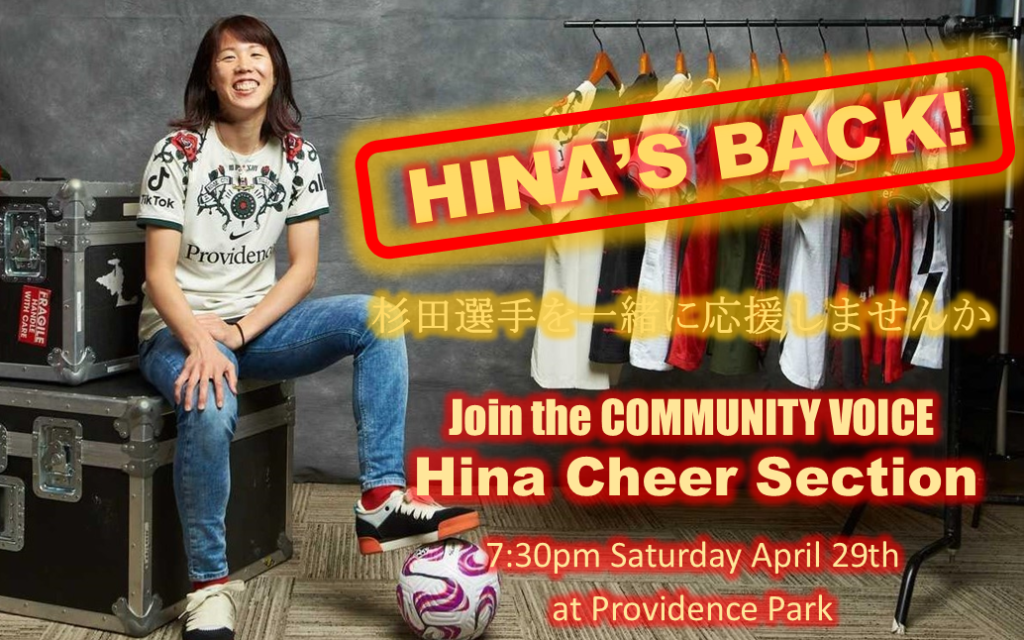 Bring your voice, your taiko drums (let us know!), wave a flag, wear your Thorns gear; come and add to our party atmosphere and sit in our special Hina Cheer Section of the stadium. Exact seats to be determined dependent on final size of our group, but in the 218-219 seating section. Click here for game view. For full details on how to make a banner and the venue Guest Guide, click here. Pics from last year's section here.
Tickets are just $25 each. You must register here and pay by 5pm Sunday April 23rd. Your e-tickets will be sent to you the week of the game.
In addition to the game, this year we have created a fundraiser together with Hina, and we are selling an exclusive, limited-edition scarf only available for Cheer Section participants. All profits from scarf sales will go to Futajima Football Club, where Hina grew up playing, in her home town of Kitakyushu.

View all registration and scarf sale details by clicking below: