If you're an adult and work with Japanese colleagues or you're planning a future trip to Japan for business, our Japanese Language Classes will help.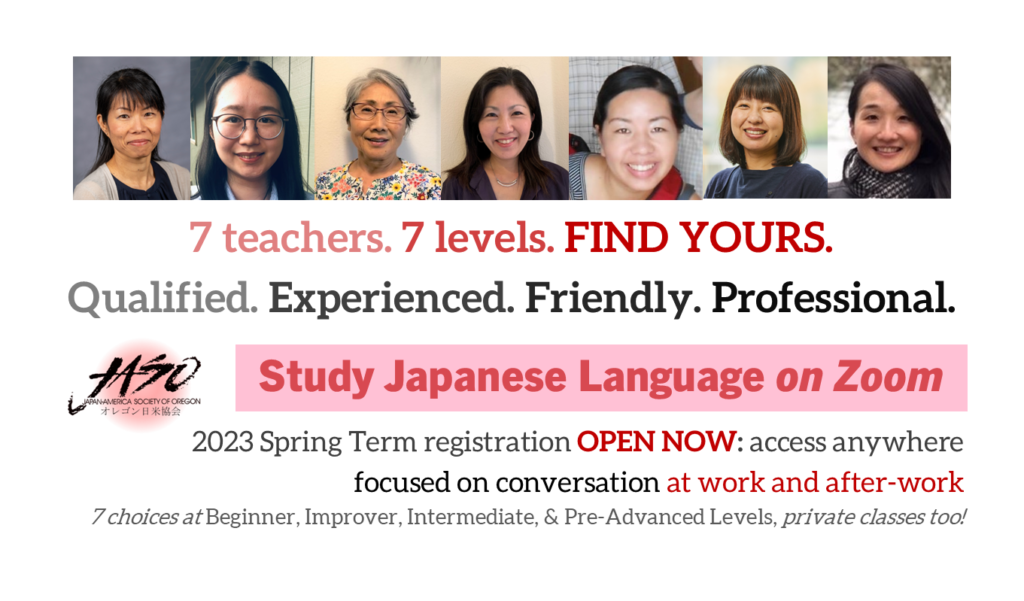 We cover business situations even at the beginner levels, but also conversation for after work and getting to know each other.
At more advanced levels we study articles or videos on current affairs and hot topics in Japan.
You or your company must be a current JASO member to participate – look under the membership tab here. ALL classes currently on Zoom.
REGISTRATION IS NOW OPEN. Classes run late April through mid-June. Special early-bird pricing applicable only until mid-April!