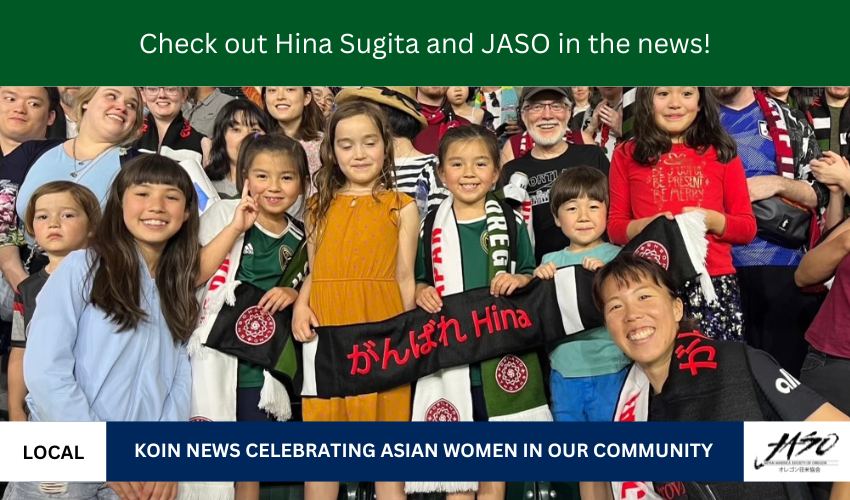 The Japan America Society is thankful that KOIN 6, and especially Elizabeth Dihn and Brenna Greene, are taking the time to highlight and celebrate Asian women in our community. Many of them, not just Hina, are literally world-class in their chosen fields. Let's support and cheer them all on.
Check out the article and interview HERE.
Learn more about our Hina Sugita Cheer Sections at Thorns games and see more pictures HERE.