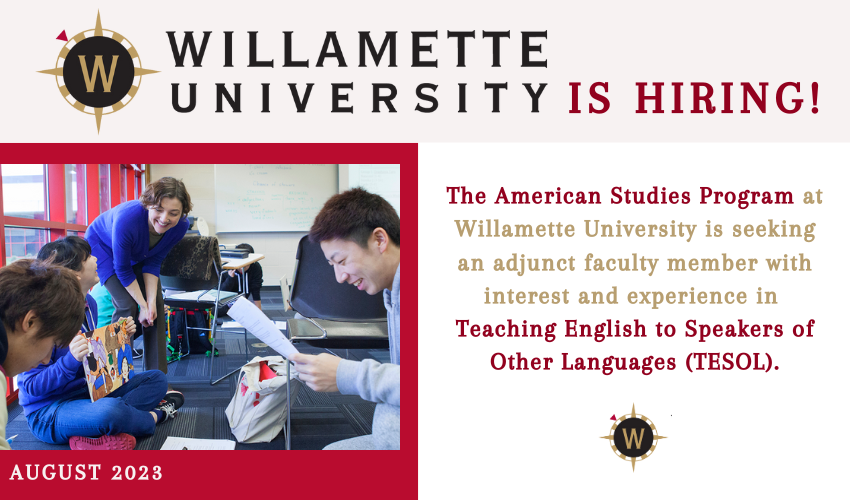 Apply here: Willamette University Careers
Position Summary: The American Studies Program (ASP) at Willamette University is seeking an adjunct faculty member with interest and experience in Teaching English to Speakers of Other Languages (TESOL). This teaching assignment requires an instructor to be able to teach a variety of content area topics in American culture and society using ESL instructional methods and strategies to students from Japan.
Essential Duties:
Develop class syllabi and appropriate class materials and curriculum for classroom
instruction.
Create, maintain, and publish instructional materials on the university's e-learning
platform.
Monitor academic progress, administer assessments, and assign grades.
Attend regular staff meetings with ASP staff and faculty.
Assist with the program's orientation for new students.
Facilitate office hours.
Minimum Qualifications:
Master's degree in English, Applied Linguistics, TESOL, or a related field.
English language teaching experience. Teaching in an overseas setting is preferred.
Experience in teaching English Language Learners (ELLs).
Must be available to teach in-person classes.
Additional information available on the university job posting.
Please send inquiries to Dr. Jo Kozuma at jkozuma@willamette.edu