Welcome to the Japan-America Society of Oregon
Known to our members simply as JASO (ja-zo), we are a private, non-profit, membership organization dedicated to promoting business, education, and cultural exchange and enhancing mutual understanding between the people of Japan, Oregon and southwest Washington. We are the largest Japan-related organization in this region and host and support a variety of programs. For more information on our programs and activities and on joining JASO, please "take off your shoes" and come right in!
Featured Sponsors: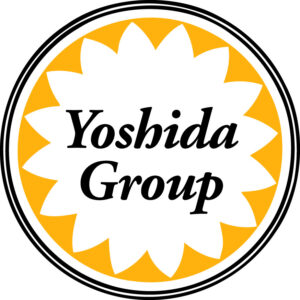 WORLD CLASS SAUCES, AND MORE
Yoshida Group is a family of diverse products and services ranging from world-famous sauces to soda, real estate management, and a restaurant. An unwavering commitment to excellence for our customers, our community and our employees has established the Yoshida Group as a leader in the Pacific Northwest. 
FINDING SOLUTIONS FOR EMPLOYMENT LAW AND LABOR MANAGEMENT
At Barran Liebman LLP our experienced and dedicated attorneys focus on representing employers and finding solutions for their employment law and labor management needs. Our attorneys specialize in four areas including employment advice, employment litigation, labor relations and employee benefits. We provide a full range of training tools and educational opportunities such as our Food For Thought Breakfast Seminars that address ongoing changes in the law, and our free Electronic Alerts that advise on cutting-edge changes and important updates in labor and employment law.
AUDIT, FINANCIAL ADVISORY, TAX, AND CONSULTING SERVICES
Deloitte is the brand under which tens of thousands of dedicated professionals in independent firms throughout the world collaborate. We work in four key business areas: audit, financial advisory, tax and consulting but our real strength comes from combining the talents of those groups to address clients' needs. Fortune and BusinessWeek consistently rank our organization among the best places to work, which is good news for our talent and our clients alike. When the best people tackle the most compelling challenges, everyone wins.