Japanese Language Classes
JASO runs a range of Japanese language classes to improve your skills. You must be a current member to participate.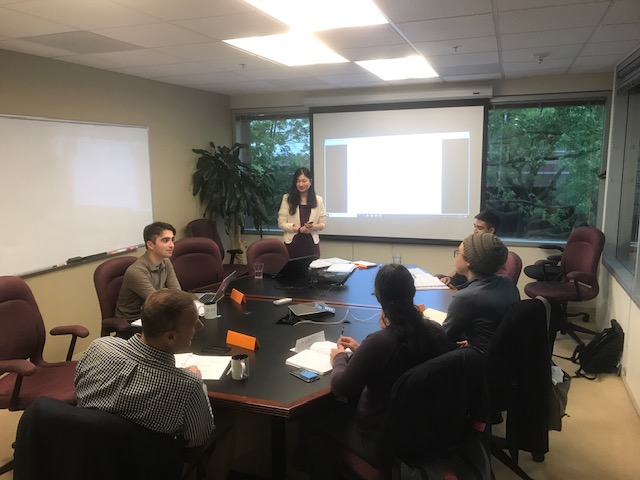 Small Group Classes are aimed for use primarily in business and are at various ability levels, according to the need. They are currently hosted online via Zoom.
Classes run in 8-week terms in winter (Jan-Mar), spring (Apr-Jun) and fall (Sept-Nov), for 75 minutes per class (10 hours total in-class study time), and may be at beginner, improver, intermediate, or advanced levels, according to demand. There are from 4 to 8 students per class.
JASO classes do not have homework or include grades, but you are expected to spend up to 2 hours of time preparing in advance for each class. Most classes use textbooks that must be purchased separately. Higher-level classes may be article-based, dependent on the teacher's curriculum plan.
If interested, call us at 503-552-8813 for more information.
Private Classes can be more more general, or specific, purposes. These are hosted exclusively online via Zoom, and are available at your convenience.
Classes are available once or twice weekly, for 8-class or 12-class totals.
Teachers select appropriate texts and workbooks according to individual student needs.
If interested, complete the following application and submit: https://www.surveymonkey.com/r/JASOPrivateJLangClass
Our Teachers
All classes are taught by qualified Japanese language teachers.
What Our Students Say
"I had some very good success with the learning I received here through JASO in Japan, on two recent trips. It is meeting my objectives."
"Sensei was an excellent teacher."
"I really like sensei's teaching method. It is superior to the other methods I have had."
"I'm currently taking lessons at another school and it feels like I'm not learning as much and that the class is half asleep compared to (JASO's) class."
"Only speaks in Japanese (except before or after class, or in rare instances). I like this immersion experience because of the business context."
"Sensei is a great instructor."
"That was intense!"