Japan on the Road
Teaching Elementary Students about Contemporary Japan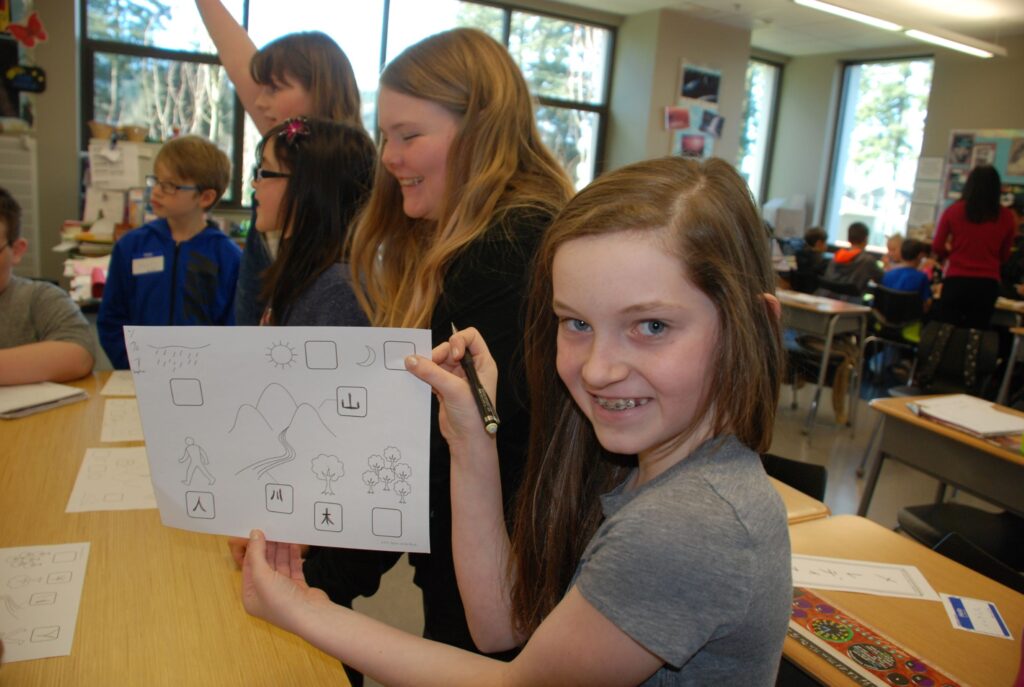 Welcome to Japan!
We'd like to introduce you to our neighbors across the Pacific! Designed by the Japan-America Society of Oregon, our school visitation program is called Japan on the Road. The program follows Aya, Miki and Sota, three Japanese elementary school students, throughout their day at home, in school, and playing with friends. By the end of the program, students will have gained a better understanding and appreciation of the similarities and differences that exist between Japanese and American cultures.
In a single, two and a half hour presentation, Japan on the Road explores geography, culture, society and contemporary life in Japan as children experience it. Our workshop may be utilized as part of a study of Japan or simply as a one-time in-depth look at another way of life in the world.
Due to covid, we can currently visit you in TWO ways. If your school district allows, we are able to consider in-person visits during the 2021-22 school year. If you'd prefer a virtual visit, we can do that too!
FOR TEACHERS
IN-PERSON VISIT – If you are a teacher and would like to reserve the Japan on the Road program for your class, please see More About Japan on the Road and Teacher Sign Up Here.
VIRTUAL VISIT – see HERE. We highly recommend you invite us to join you over Zoom (or similar) to present this video to your class.
FOR NEW VOLUNTEERS
JOR is only possible through the incredible commitment of a team of volunteers. If you would like to join us, and help introduce Japan to children all over Oregon and Southwest Washington, please email Program Manager Sarah Saito HERE.