Japanese Beer Garden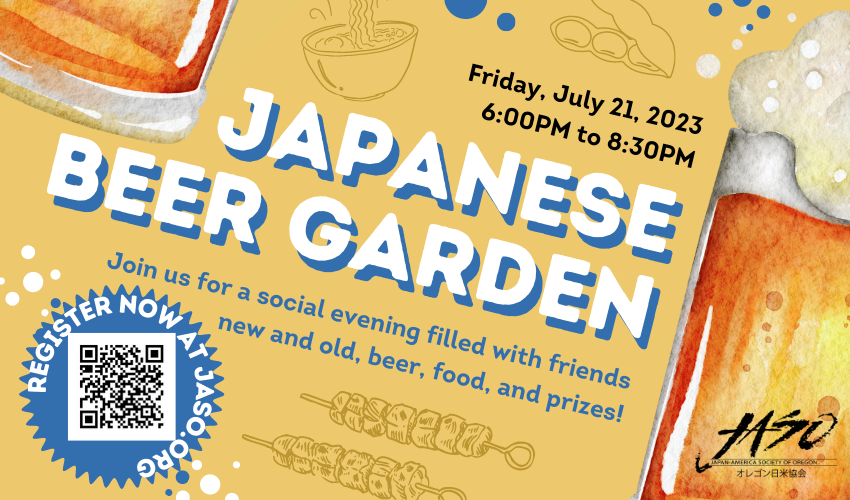 Delicious food, cold beer, live music, raffle tickets and friends, join us at our annual Japanese Beer Garden!
New location! The Patio @ 900 SW 5th Ave, Portland, OR 97204
Don't wait until the last minute to buy tickets, this event sells out quickly!
No tickets available at the door.
今年もJASOビアガーデンでお会いしましょう! 冷たいビール、屋台メニュー、
そして生演奏をお友達や同僚の方々と堪能して頂けるイベントです。
お申し込みはお早めにお願いいたします! 
当日券は販売しておりませんのでご了承ください。
All food and beverages included in the price (you will receive food tickets)
飲食代を含む (食べ物はチケット制です)
Dress up! A limited number of yukata available for rental on-site.
浴衣レンタルブースもあります。浴衣をお持ちの方は浴衣でご参加ください。