Hina Sugita Cheer Sections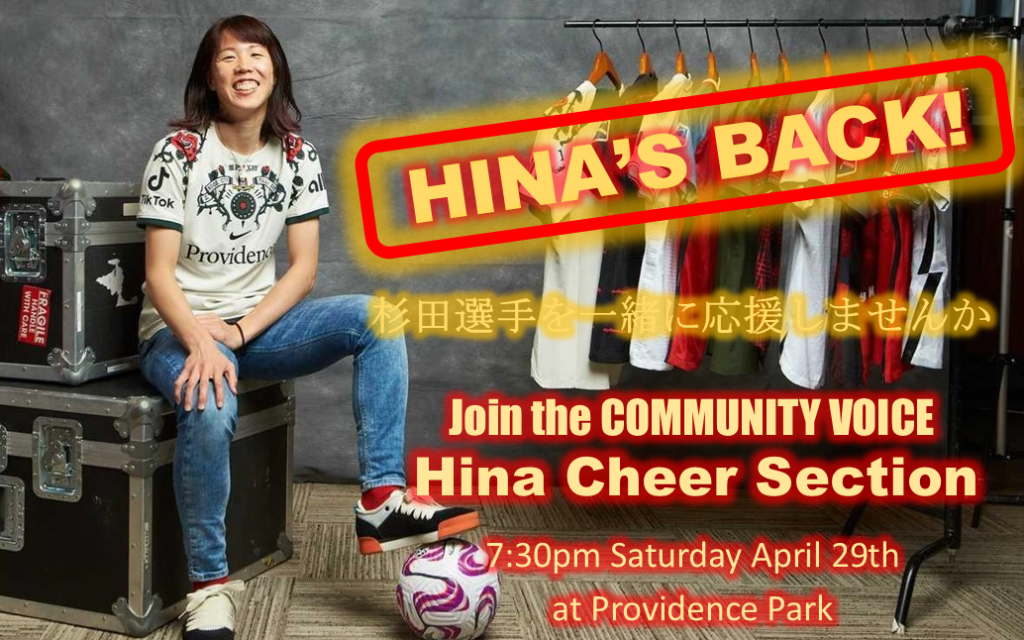 Our first Cheer Section for 2023 was on April 29th for the 7:30pm kick-off game vs Angel City. Thank you to our community for joining in on the fun!
Check out this article from KOIN News about our support of Hina: Thorns' Hina Sugita embraced in move from Japan to Portland.
Check out more photos from the April 29th Thorns vs Angel City game HERE.
Hina 2022 Cheer Section Photos and Posts