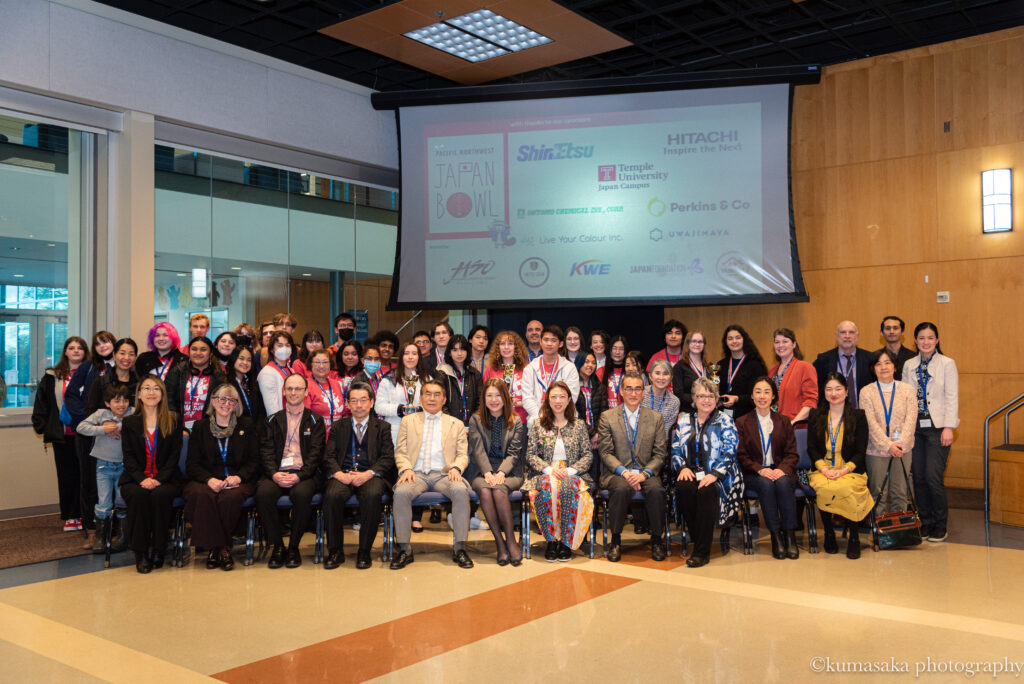 Pacific Northwest Japan Bowl
高校生対象日本語クイズコンテスト
March 11, 2023, Clark College, Vancouver, WA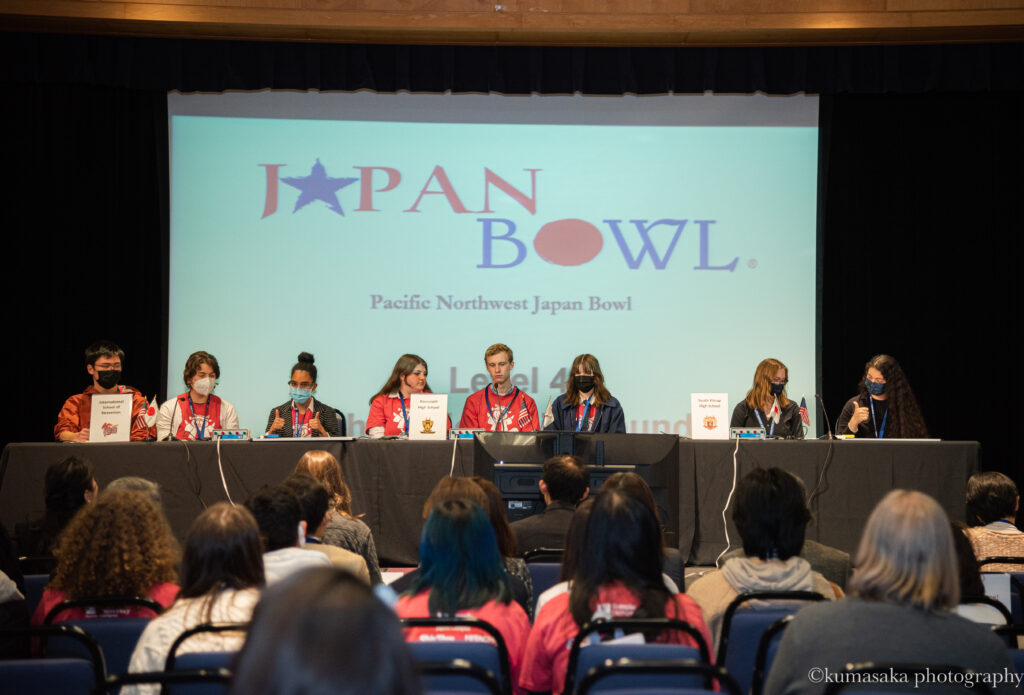 March 11, 2023 – VANCOUVER, WA
Over 150 people gathered at Clark College in Vancouver, WA on Saturday, March 11th, for the sixth annual Japan Bowl, owned and hosted by the Japan-America Society of Oregon. Thirty-nine high school students from Oregon and Washington, supported by their teachers and family, competed in this regional championship for the chance to fly to Washington DC to represent the Pacific Northwest in the 31st National Japan Bowl this April 13th through 14th.
Fifteen teams from six high schools, divided into three competition levels based on ability, were challenged with 50 questions on elements of Japanese language and culture during the morning session for the chance to enter the afternoon championship round.
Students enjoyed bento and a performance by the Portland Shishimai-kai as well as the opportunity to network with local colleges and college-level Japanese students. After lunch and activities, the top three teams entered the championship round, based on a TV game show, complete with quizmasters, buzzers, and celebrity judges who judged the finalists' answers by holding up a maru or a batsu.
Cheered on by an audience including the Consul General Inagaki of the Consulate of Japan in Seattle, the top three teams from each competition level battled for the first-place trophy of their division. Representing Level Two was Sunset High School, Beaverton High School Team Two, and the International School of Beaverton. The top three of Level Three were Beaverton High School, Roosevelt High School Team One, and Westview High School Team Two. Teams from South Kitsap High School, International School of Beaverton, and Roosevelt High School competed in the Level Four championship round.
After a well-fought championship round, Sunset High School was the Level Two championship winner, Westview High School Team Two won Level Three, and the Level Four champion was South Kitsap High School. All the finalists won a boatload of fabulous prizes. Courtesy of the Japan-America Society and its supporters, Level Three and Level Four champion teams will be flown to Washington DC to compete in the National Japan Bowl on April 13th and 14th.
This year, students were cheered on by Pacific Northwest Japan Bowl's new mascot: Iina (いいな) the beaver. Iina's name was inspired by the Chinuk Wawa word for beaver, which is ina. Chinuk Wawa is an indigenous language spoken by members of the Confederated Tribes of Grand Ronde, who have lived for centuries in Oregon's Willamette Valley from the Cascades to the Coast Range. To learn more about the language and culture of the Confederated Tribes of Grand Ronde, you can visit the Chachula Museum in Grand Ronde or their informative website here.
The word iina is also frequently used in Japanese. It means something like "I wish" and expresses the speaker's longing for something to happen. The team behind the Pacific Northwest Japan Bowl wished for all who attended the Japan Bowl to become more curious about the rich cultures of Japan and the Pacific Northwest.
The Pacific Northwest Japan Bowl is owned and operated by the Japan-America Society of Oregon and is made possible by support from 20 companies and individuals and the work of 32 volunteers on the day of the event.
Full Results
Level 2
1st Sunset High School
2nd Beaverton High School Team 2
3rd International School of Beaverton
Level 3
1st Westview High School Team 2
2nd Beaverton High School
3rd Roosevelt High School Team 1
Level 4
1st South Kitsap High School
2nd International School of Beaverton
3rd Roosevelt High School
GOLD SPONSORS
BRONZE SPONSORS
SUPPORTERS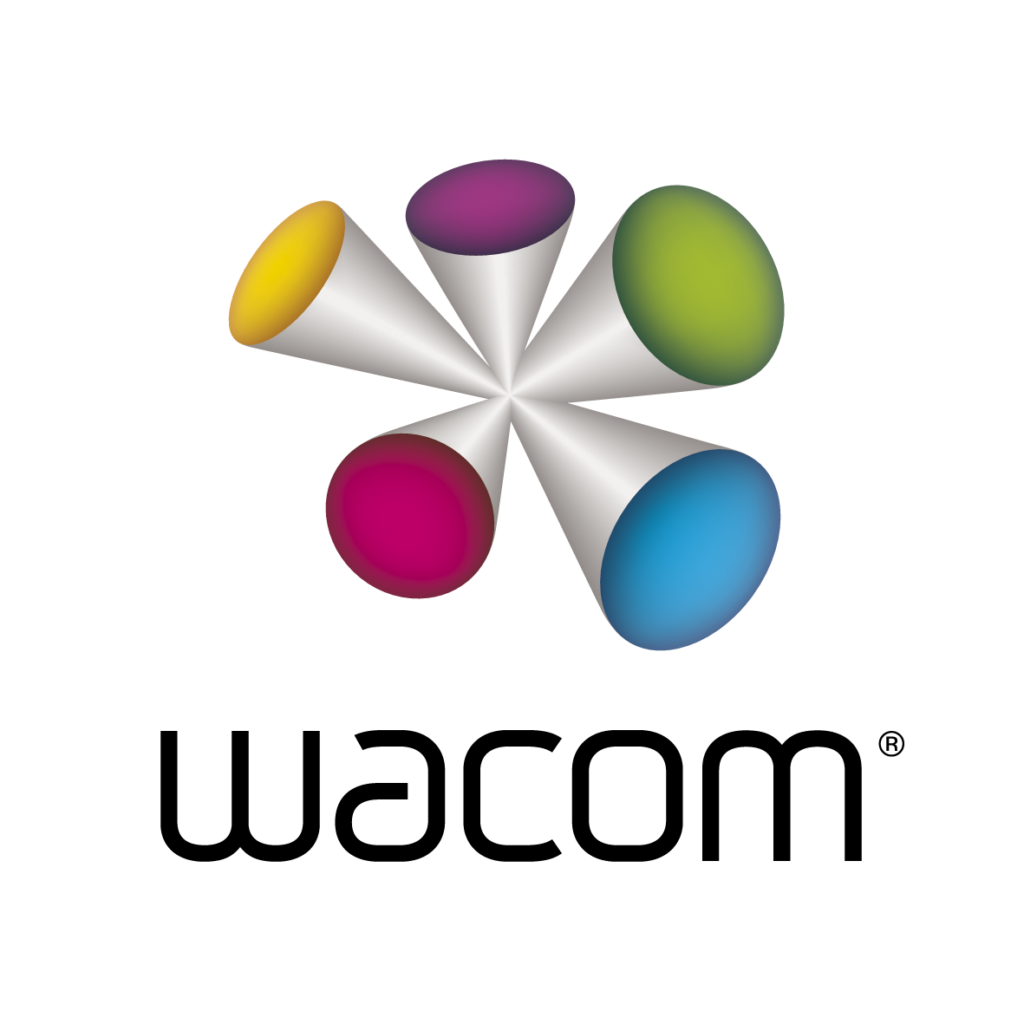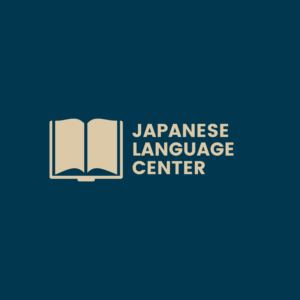 Association of Teachers of Japanese in Oregon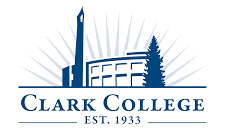 Washington Association of Teachers of Japanese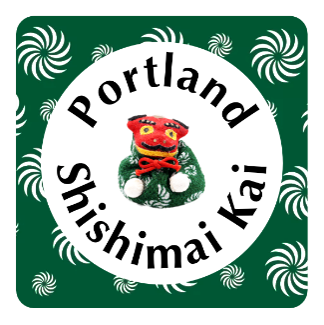 Useful Documents & Guides
2022 Kakehashi Program – through their participation in JASO's Pacific Northwest Japan Bowl, two Oregon students visited Japan in the summer of 2022. Please enjoy Christopher and Adam's story about their trip to Japan through the education programs that are available locally and beyond:
2022 Kakehashi Program Chris Harker's Japan Trip Read here.
2022 Kakehashi Program Adam Ramsey's Japan Trip Read here.