Japan Bowl 2021
High School students and teachers in the Pacific Northwest region, please read this flyer carefully for the opportunity in 2021.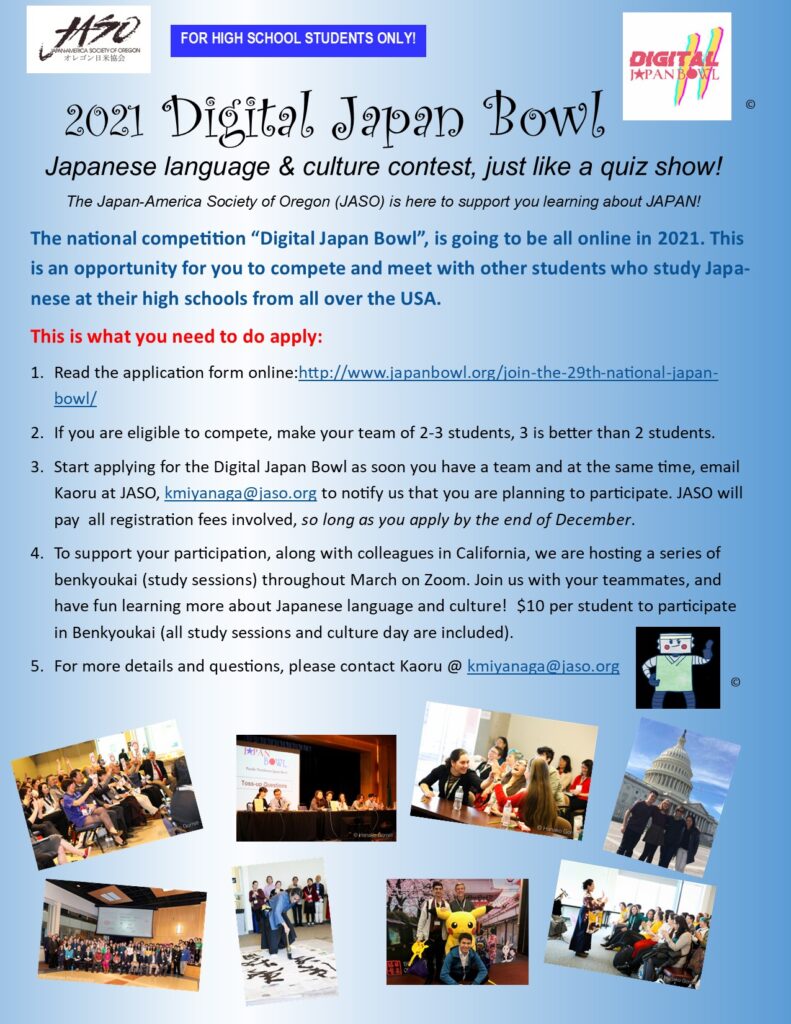 Cultural Day
On the final session, we are hosting a special Cultural Day to celebrate a job well done for the participants by inviting special guests from Japan and the U.S.! All participants of Japan Bowl Benkyoukai as well as their families are all welcome to join us. YouTube Live!
Guest Details
Yuki Marin (Yuki Origami)

Born and raised in Japan and living in Portland, Oregon, Yuki Martin is an artist, instructor, and writer with a special interest in origami. She has taught origami at schools, libraries, camps and events since 2007. Yuki is also the author of Super Cute Origami Kit (Tuttle Publishing).
Follow Yuki Origami on Facebook
Follow Yuki Origami on Instagram
NEO JAPANESQUE
"Neo Japanesque is a Japanese and Western music instruments mixed band, we have a spirit of harmony and courage to challenge and send a message "cheerful Japan!" to the world. We play not only original songs, add high quality sound arrangements to classics, pops, and gospel songs, etc and play them as a neo sound. We also challenge collaboration with other fields and would like you to see the performance, too. In addition, we play our music in various places to share traditional Japanese culture for children."
Members:
Kazuya Ogawa – Drums and Percussion, Ryohei Katsu – Keyboard, Synthesizer, Flute, Shinkai Matsushita – Bass Guitar, Ryuichi Yogi – Guitar, Miyu Kobayashi – Shinobue (Japanese Traditional Transverse Flute), Sota Asano – Wadaiko (Japanese Traditional Drums), Hiroshi Takeuchi – Shakuhachi (Japanese Traditional Bamboo Flute)

Visit the Official NEO JAPANESQUE Homepage
Question about Japan Bowl 2021?

contact Kaoru Miyanaga, kmiyanaga@jaso.org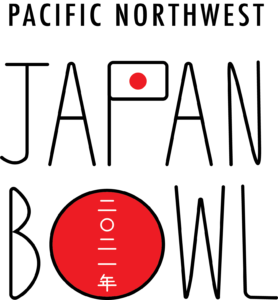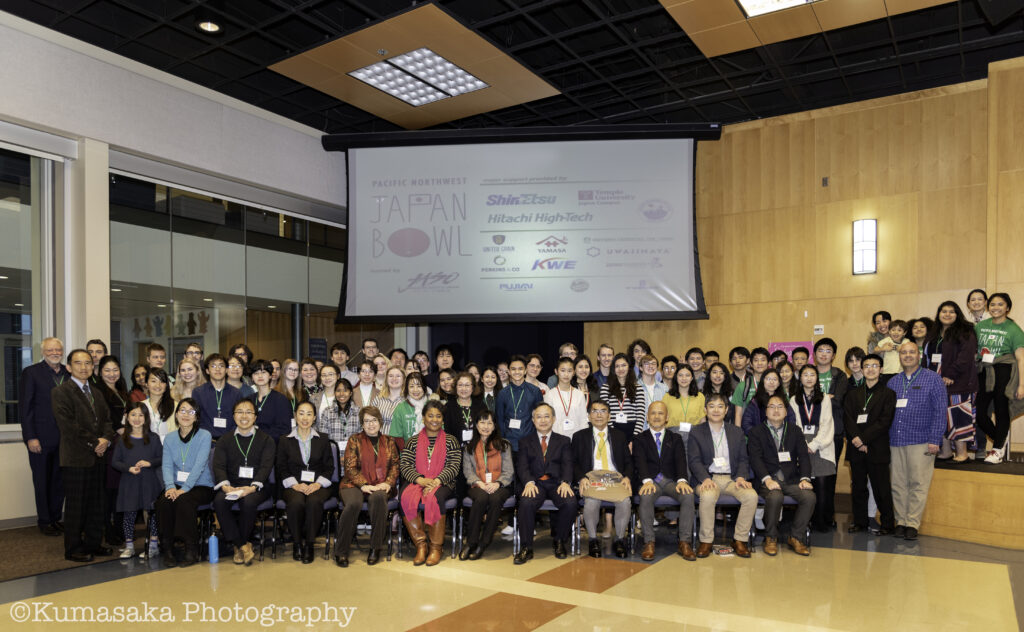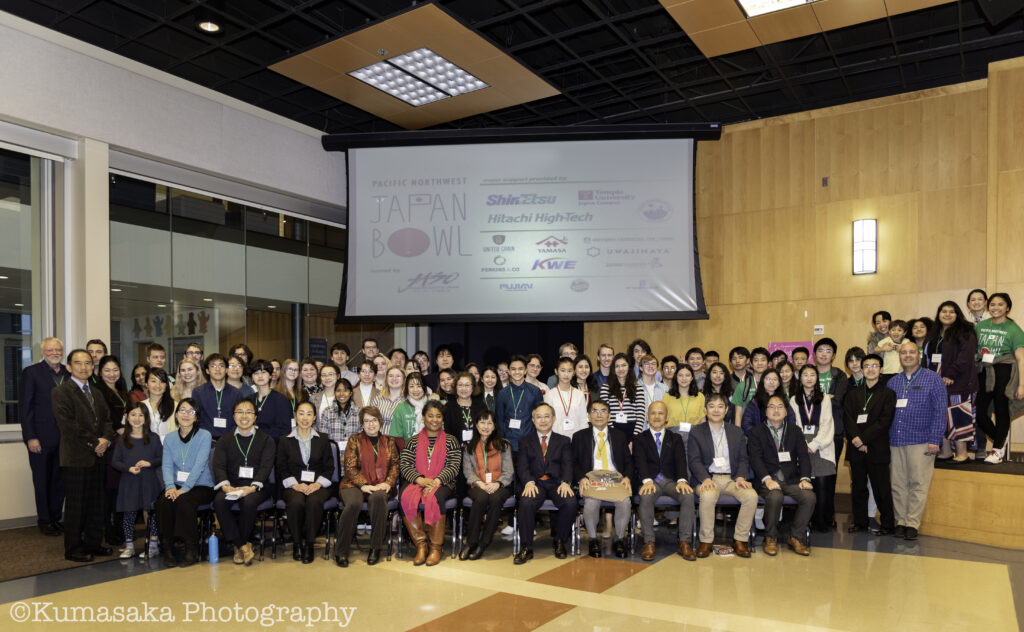 Sixty high school students from around Oregon and Washington states gathered excitedly at Clark College in Vancouver, WA on Saturday February 22nd to participate in the fourth annual Japan Bowl, hosted by the Japan-America Society of Oregon. Entered into 3 different competition levels based on ability, teams of 2 or 3 grappled with 50 questions on elements of Japanese language and culture throughout the entire morning.
After bento, games of karuta and a performance by Takohachi Q and Koh, the top 3 teams were announced for an afternoon of finals, based on a TV game show, with quiz-masters, buzzers, and even celebrity judges who judged the finalists' answers by holding up a maru or a batsu.
Cheered on by an audience including Vancouver Mayor Anne McEnerny-Ogle and Consul General Yamada from the Consulate of Japan in Seattle, the lower level finals were fought in in both cases by 2 teams from the International School of Beaverton and one from Westview High School. In the top division, Level 4, participating teams were Roosevelt and Sunset High Schools from Oregon, and Kamiak High School from Mulikteo, north of Seattle.
International School of Beaverton Team 2 was the Level 2 winner, Westview High School won a close-fought battle in Level 3, and Kamiak High School overcame all to win Level 4. All finalists won a variety of prizes, and the winners of Level 3 and Level 4 will fly to Washington DC to take part in the National Japan Bowl championships on April 2-3.
Full Results
Level 2
1st International School of Beaverton Team 2
2nd International School of Beaverton Team 1
3rd Westview HS
Level 3
1st Westview HS
2nd International School of Beaverton 1
3rd International School of Beaverton 2
Level 4
1st Kamiak HS
2nd Sunset HS
3rd Roosevelt HS

Thank you Silver Sponsors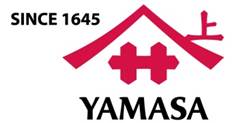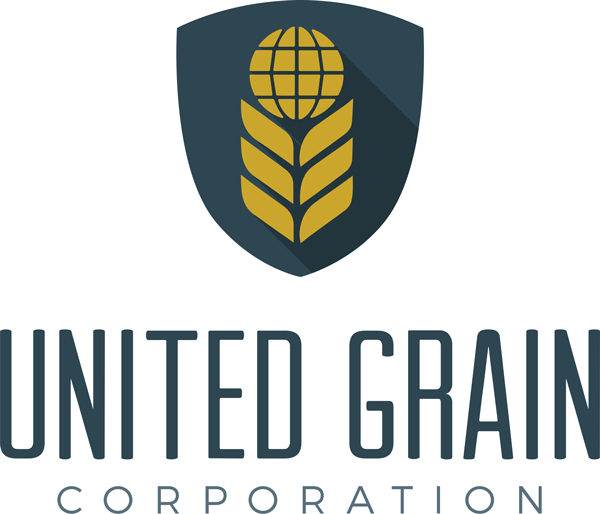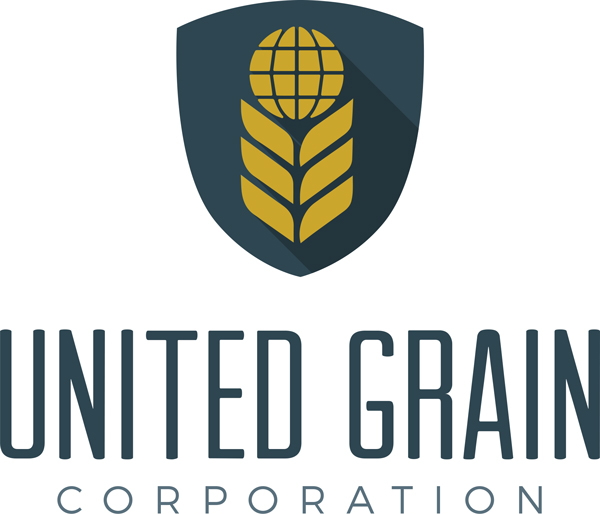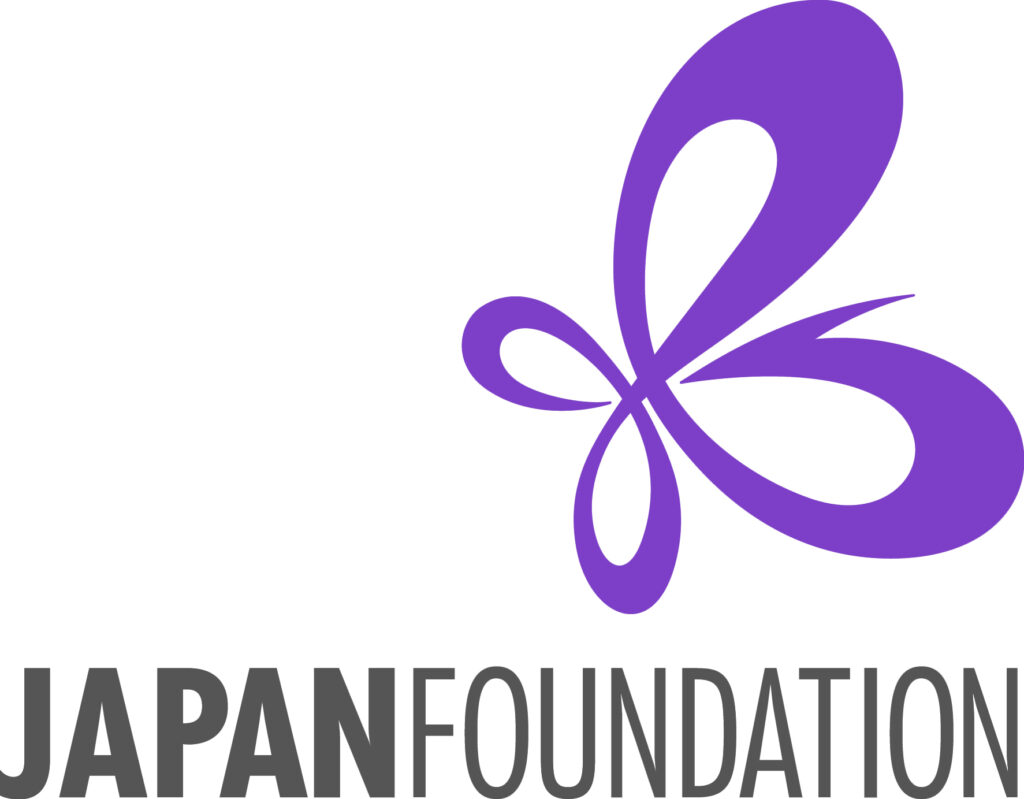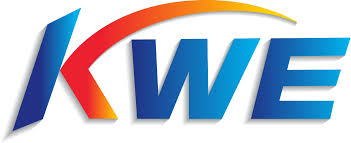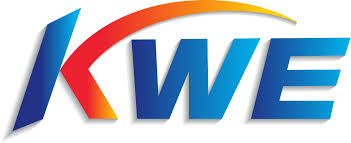 Thank you Bronze Sponsors


Thank you Supporters
Association of Teachers of Japanese in Oregon
Washington Association of Japanese Teachers
Wacom